All accidents
Any new illnesses
X-rays/MRI's & Surgery
Prescription meds
Routine wellness inc. annual shots/exams
"If you want your pet to have a long, healthy life, please invest in one of these plans as they're literally a life-saver."
Dr Weldon - Los Angeles Vet
Please complete any fields with a red border.
* Required
Free Pet Health Insurance Quotes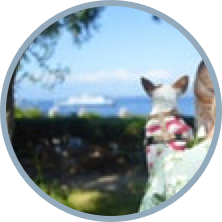 Really Easy!
I couldn't believe how easy it was to compare quotes. Getting insurance is usually such a pain, but using Pet Insurer was super simple. All the information was really quickly displayed, and the site is ultra user-friendly. I'd recommend to anyone who wants to compare quotes without having to go to multiple sites.
May – Chihuahua owner - Illinois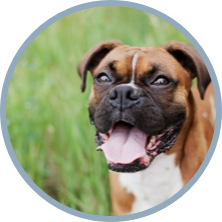 Simple, stress-free
It's definitely worth it. I was looking to get insurance for my five-year-old Boxer and Pet Insurer gave me a range of deals within five minutes of going on their site that I got to customize myself. I picked the best deal based on what suited my dog's needs and what was in my budget, phoned the insurance company and the whole thing was wrapped up from start to finish within half an hour. I ended up picking a plan through Pets Best and I'm really happy with it.
Caitlin, Boxer parent - Iowa